Is pregnancy a trend? It seems like there is a babyboom in my inner circle. I do not even want to think about it myself. But I can imagine that there are some hot mommas between my audience who would like to read about it. That's why I bring in my sweet girlfriend aka hot momma herself to provide you with monthly bla bla about babies, momlife and, in the meanwhile, looking smoking hot. So, meet the new guest blogger from Daphisticated called: Frontrowmum.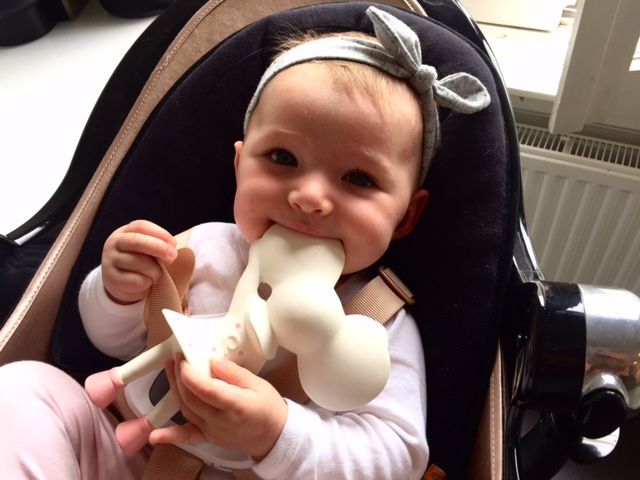 Raising a child … Yeah, that's a thing. How do you learn your child about standards ​​and values ​​and what standards and values ​​do you choose to learn them? What do you bring in from what your parents learned you and which things will you do different then your parents? Raising a child is not just something for me. Also, you and your partner probably have different ideas about this and it is important to be at one line in this (or to come together at one line). The real raising has not begun for us yet, so we have some time to overthink and discuss, but the red lines in the whole story are clear to us. Might you think: "How is the real raising not yet started?" Well, it is said that a child is able to be aware of things from 6 months. Of course, before 6 months also, but then she would not intentionally do or try out certain things. To name an example for clarification: from the age of six months, when you leave your babies room and he or she is crying you come back. At a certain moment your baby knows that you will come when he cries, so he will cry to get you back. And hey, that's fun! So now he is aware of what happens when he cries.
Our daughter is really daddy's princess. My boyfriend went crazy (in the good way ;-) ) when he heard that we were expecting a girl. Nowadays, when my boyfriend comes home the little one comes first and then it's my turn… Yes, move over girlfriend…. ;-) I already know what Costes would do when she wants certain things: then she goes to her dad because dad will give permission.
In principle, there is nothing wrong with a daughter who is a little spoiled by her father, because that's why fathers have daughters. I also love to see how proud my boyfriend is of her. However, we have already agreed that we find it important to bring up that you should always be grateful for the things you get. We find it important that she learns what the value of money is and what you need to do for it. So, she have to save money for her first designerbag ;-)